Uttarakhand – State of 13 Districts which is getting developed in such a beautiful way that it will be a proper model state to follow.
Let me just list down some major projects which are being done here and almost all will be completed by 2025.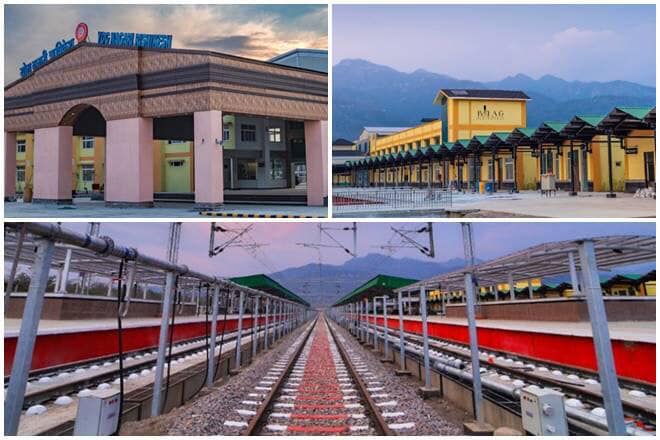 Char Dham Highway Project – This 600 KM approx Highway Project is connecting all major pilgrimages. Rishikesh to Kedarnath, Rishikesh to Gangotri, Yamunotri, Badrinath etc. This Road will give all weather connectivity. It is costing Rs 12000 crore and it will be completed by September 2021.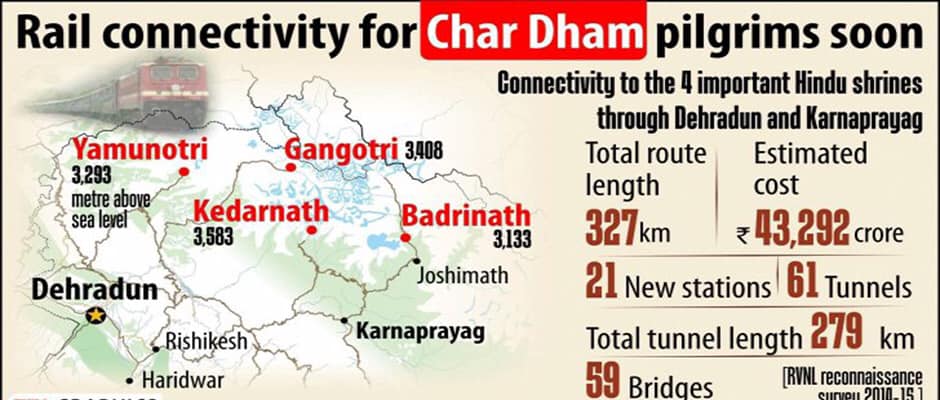 Char Dham Rail Project – This Rail Project is providing rail connectivity between all pilgrimage in Uttarakhand. This project costs Rs 43,000 crore which includes building awesome Railway Stations like Rishikesh. It will be completed by March 2022.
Kedarnath Temple and Village Redevelopment – Kedarnath village which was washed out in floods 7 years back are under redevelopment. A master plan which is designed and approved includes total reformation of the Kedarnath Area. This project will be completed by 2022.
Badrinath – Badrinath Beautification Project worth Rs 424 crore has been passed by CM already and can now start which will increase parking area, changes and widens the entry area, more gardens and parks with two ponds are planned. River Front Development will be done in a phased manner.
World's Biggest Tulip Garden – Tulip Garden with 50 hectares spread in Himalayas lap, place called Mansuyari is ready. It is better than what people die to see in Amsterdam. This project is recently completed in Pithoragarh District – Known for its Kashmiri style Beauty. MUST VISIT.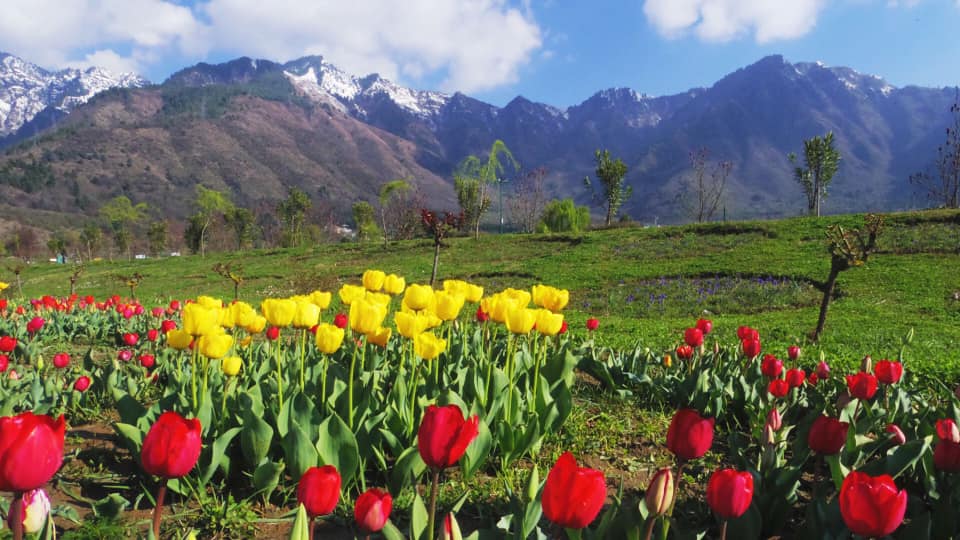 Rishikesh – Haridwar – Dehradun Metro Project – 73 KM long connecting three major places of Uttarakhand, Metro System is planned to get constructed in Two phases, It's 40,000 crore project and it is approved by CM Trivendra Singh Rawat and DPR is right now getting created for Cabinet Approval. This will change the whole transportation system of Uttarakhand.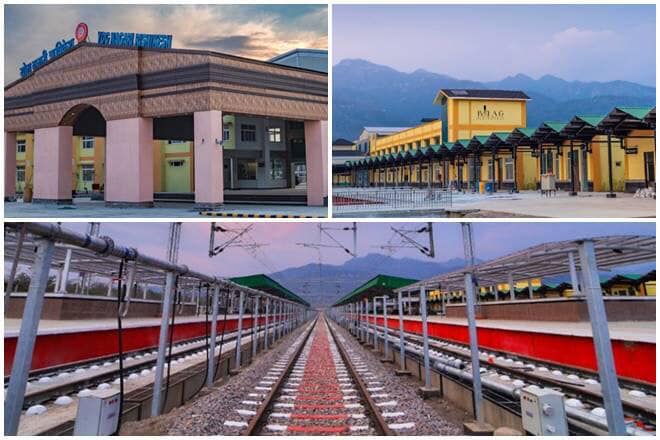 Tehri Redevelopment Project – Tehri Lake is getting developed as world-class Water Sports Hotspot. All kinds of Water Sports will be available there and that too of certified international level. Many Resorts, Luxury Hotels, Spa Center's, Floating Huts, Floating Restaurants and A Giant London style Wheel, Center already approved Rs 1400 crore from their side and State is investing Rs 3600 crore, so in total Rs 5000 crore is getting invested on Tehri Mega Reformation including 234 KM two-lane highway connecting Dehradun and surrounding Tehri.
Jamrani Dam Project – This is Hydro Power generation project for which the Center approved Rs 2584 crore, this Dam will be in Nainital District over the Gola River generating 15 MW of electricity and will channel water for irrigation.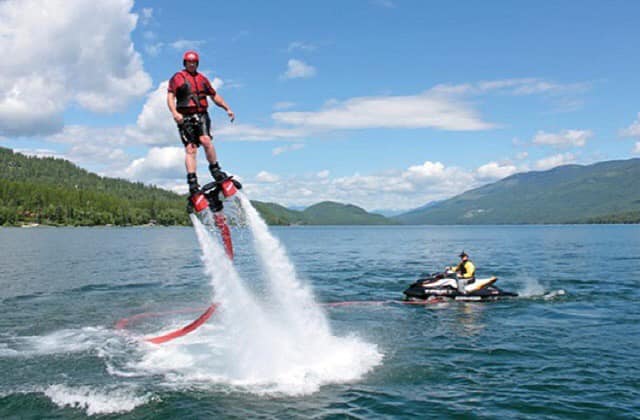 Dehradun Smart City Project – Dehradun is getting better, Center has allocated Rs 1200 crore to upgrade existing infrastructure of Dehradun like Sewage and Drainage System to stop waterlogging, widening of Roads, Green Collectors Building where all Administrative work will happen, Improving Bus Stand and Running 300 Electric Buses.
Dehradun Brand New Airport Terminal – To improve the capacity of Dehradun Airport, Brand New Terminal is almost ready and it will be inaugurated in 2021.
Delhi- Saharanpur – Dehradun Expressway – This is 180 KM, 6 lane expressway which connects DELHI to Dehradun via Shamli and Saharanpur district of UP. This expressway is part of the proposed Economic Corridor.
13 District – 13 New Theme-Based Tourism Projects have been launched to develop 13 New Tourism Spot each in every district. The 13 places are as follows – Munsiyari in Pithoragarh district, Kausani in Bageshwar, Katarmal in Almora, Mukteshwar in Nainital, Lohaghat in Champawat, Parag Farm in Udham Singh Nagar, Chopta in Rudraprayag, Tehri lake in Tehri, Khirsu of Pauri district, Chinyalisaur of Uttarkashi, Gairsain-Auli of Chamoli, Chakrata in Dehradun, and Piran Kaliyar and Shaktipeeth in Haridwar district.
To improve connectivity, a couple of domestic Airports are too planned which will soon get Cabinet approval.
The majority of these works are under construction and about to be completed and some are planned to be completed by 2024. I am sure we will get one small but excellent State named as Uttarakhand which will be the first tourist destination in any tourist mind.
Kudos to Trivendra Singh Rawat ji and Narendra Modi ji for this focused approach to redevelop beautiful state of Uttarakhand.