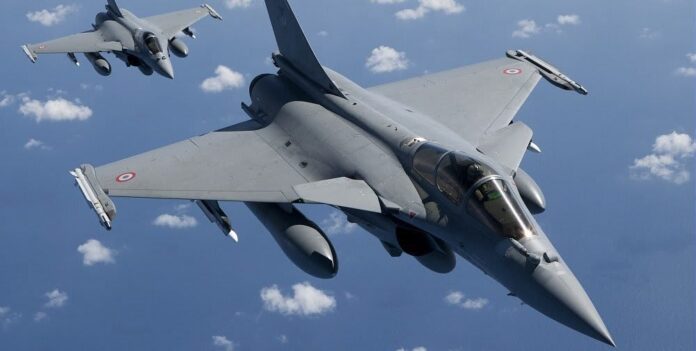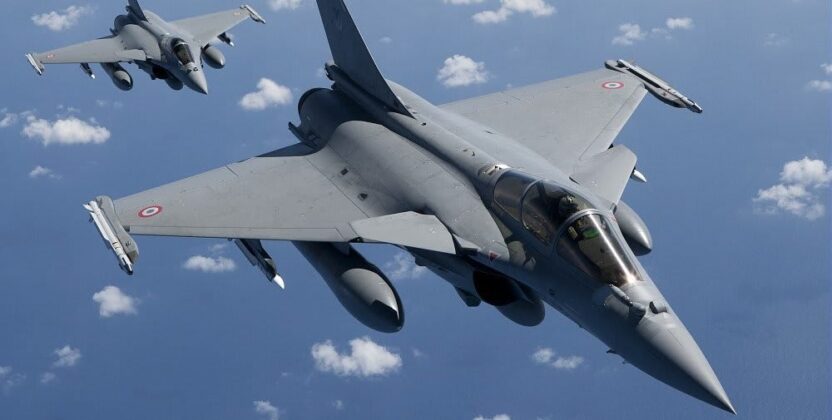 ➡ 'MMRCA' was supposed to be 20 Bn$ and above Deal for 126 Aircrafts during UPA, per Aircraft Cost was Not 526 Crore, it was ~1032 Crore without 'Technological Advancements', 'Weapon Package', 'Availability Contract' etc.
➡ IAF put the critical gap requirement at the time of ABV Govt. Govt quickly got it to action & started process. This was took over by Congress after 2004 elections. RFP was out in 2007 but bids were open in 2011. Even after 4 years of delay, deal was never finalized by Congress.
➡ Then Defence Minister 'A. K. Antony' Differed 'Rafale Deal' on budgetary constraints & informed in a Media Conference. He said 'UPA don't have Money' & left 'Rafale' Deal for Next Government.
➡ Then 'MMRCA deal' was stalled due to disagreements over production in India. 'Dassault' refused to take responsibility for the 108 'HA'L-manufactured (read assembled).
➡ In 2011, Confidential File on 'MMRCA' Deal was found on road-Side in 'Delhi'. This was the Seriousness of then 'UPA' Government.
➡ UPA tried to offer then 'Rafale Deal' to Sanjay Bhandari's company, A close Friend of 'Robert Vadra'. Why ?
➡ Dassault's "Rafale" Fighter Aircraft, was chosen through post evaluation in 'MMRCA' deal by UPA itself as L1 bidder in Feb'2012.
➡ In 2012, 'Reliance Industries' was picked as Offset Partner in 'MMRCA', Offset Partner was NOT an issue then. Why ?
➡ Not Revealing Item-wise details of the 'Rafale' contract, the Government is merely following in letter and spirit the confidentiality provisions of a bilateral India-France Agreement of 2008 signed by the previous Government.
➡ Congress continuously crying in public BUT Congress officially distances itself from the PIL submitted against 'Rafale Deal' in Supreme Court. Why ?
➡ Last year in Sept'17 'Rahul Gandhi' along with 'Sam Pitroda' visited US. All the attacks on 'Rafale' deal started just after tht visit. What Happened ?
➡ Congress tried to manufacture propaganda based on Media blogs published by 2 Bloggers (Mediapart) of France. Ex-President of France 'Hollande' himself made clear that He was NOT aware of & He didn't gave any Statement.
➡ Congress cites 2016 letter by MoD 'Babu' i.e . But The 'Babu' – 'Rajiv Verma (Joint Sec MoD)', refutes the allegation & has indicated that he was not punished by the Government.
➡ Present 'Rafale Deal' is Government to Government Deal. No Mediator Involved. There is NO Possibility of Any SCAM. French President also given statement on that. All 36 'Rafale' Aircrafts will come in Flyaway condition.
➡ Modi Governments 'RafaleDeal' is Much Better & Economical Than 'Egypt' (5.2 Bn Euro – 24 Jets) & 'Qatar' (6.3 Bn Euro – 24 Jets). No Offset Obligation & etc.
➡ Congress barked & tried to show that 2016 'Rafale Deal' was loss making. Fact remains 'Modi GoI' saved 12,600 Crore over it.
➡ Anil Ambani Slaps Rs 5,000 Crore Defamation Suit On Congress's National Herald for defaming th Group.
➡ 'Dassault Aviation' cleared that "French government is in no manner involved in the choice of Indian industrial partners". 'Dassault' has Freely chosen 'Reliance' as offset partner & made JV in Feb'2017 and informed too.
➡ 'Reliance' is not the only partner in this project. "Other partnerships have been signed with companies such as BTSL, DEFSYS, Kinetic, Mahindra, Maini and Samtel. But why Media and Congress is after Reliance only ? Hundred Indian companies and partnerships have already been concluded with about 30 of them.
➡ The joint-venture, Dassault Reliance Aerospace Ltd (DRAL), was created February 10, 2017. This plant will manufacture parts for Falcon 2000 business jets and, in a second step, parts for Rafale aircraft later.
➡ 'Offset Obligation' in 59,000 cr 'Rafale Deal' doen't mean that India will first Pay that amount to 'Dassault' & then 'Dassault' will re-invest 30,000 from it. Payment is done to 'France Government', not to 'Dassault'. 'Offset' is just an re-investment.
➡ Deputy Chief Air Marshal R. Nambiar cleared that There is nothing like Rs 30,000 crore to any one party. 'Dassault' alone has offsets to the tune of over Rs 6,500 crore only. Nothing more than that.
➡ JV with 'Reliance' will deliver about 10% of overall Offsets only. Signing an offset contract is a requirement of Indian law (Defence Procurement Procedure). Statement issued by (Dassault Aviation CEO).
➡ Congress, approached 'CAG' and informed in Press conference, but CAG Officials didn't gave any Comment on their behalf.
➡ The Supreme Court has now rejected Demand to probe 'Rafale Deal'. SC clarified that it does not want information on 'Pricing and Technical particulars'. SC did not issue notice to the Centre.